Campus Work-Order Requests and Reporting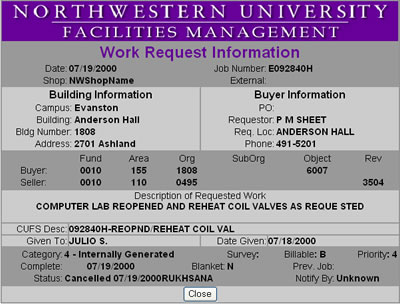 A major College Campus wanted to extend an existing but cumbersome work-order request system to the entire campus. A web-based work request system provided access to all faculty and students for requesting work requests and reporting on the status of previous requests.
Result was greater accessibility with lower support costs and zero upgrade hassles, despite the diversity of machines and operating systems on campus.