Local 790 Union Events Calendar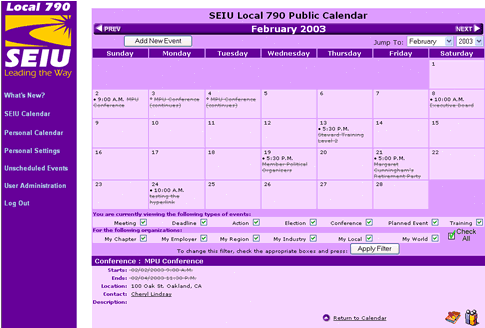 A new communication tool for Local 790 provides an event calendar for its membership - including event registration and attender management, notification of upcoming events, and a private calendar for each member.
Events can be filtered by members so that they will only see the events related to their particular industry, Region, Employer, etc.
Administrators can easily email attenders of a change in venue, and always know the number of attenders registered for any event.