Castle Keepers Realty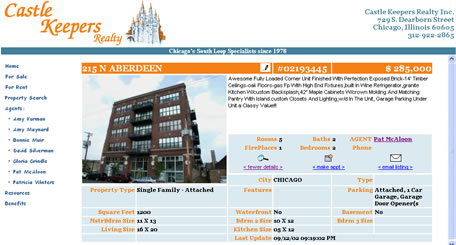 A Chicago Realtor needed to be able to post and update property listings without delay. The site gives the customer the ability to browse listings, forward selections to others, and make appointments on line.
Data on each listed properties is pulled in from regional MLS data, making site upkeep as easy as entering the MLS number for a property.