A.R.E.A. - Agent's Real Estate Assistant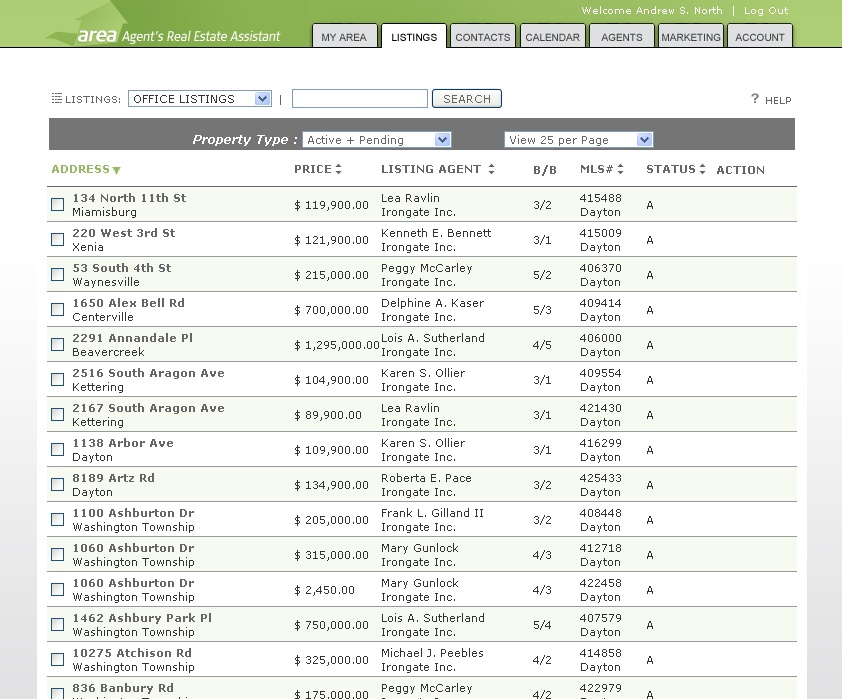 AREA is a simple, easy to learn and use client contact, listing, contract tracking and document management system that facilitates the seamless flow of information from Realtor to Brokerage to JV/MSA partners. Itís the ultimate in one-stop service.
A sophisticated, automatic email (drip) marketing system builds personal top-of-the-mind awareness in clients for agents, while maintaining brand integrity for brokerages.
For Realtors, AREA is like having a 24/7/365 Assistant that maintains your client list, records your showings, reports on client feedback, sends out e-marketing and handles all your documents at the touch of a button.
For brokerages, AREA is a state-of-the-art front desk showing system (complete with showing feedback solicitation and reporting abilities), whose capabilities puts any brokerage ahead of their competition
a real advantage towards agent recruitment and retention because of the free productivity tools being offered your agents;
a way to dramatically increase your capture rate with your Joint Venture (JV) or Marketing Services Agreement (MSA) partners as a constant source of potential clients flows directly to them, beating the competition every time;
a potential profit center through the sponsorship the entire system by your JV/MSA or other service providers who would love to place their target marketing messages on your Brokerages and Realtors screens every time they use AREA.